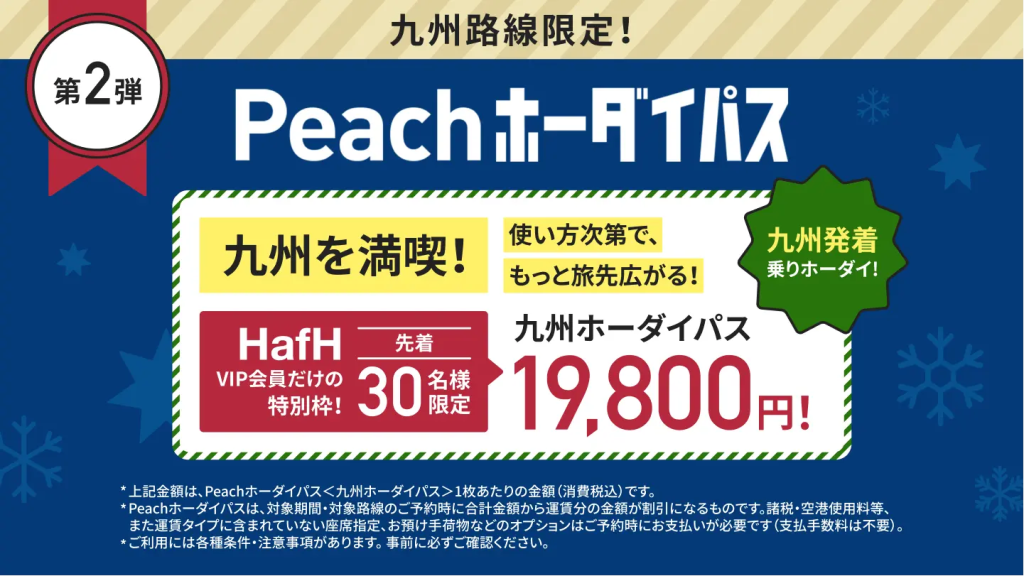 The second edition of the popular Peach Hodaipass, the Peach Hodaipass <Kyushu Hodaipass>, has been announced! The pass, which offers unlimited rides on 13 Kyushu routes, will be available for 19,800 yen from January 5 to January 31, 2022.
HafH has prepared a special quota for its VIP members with the standard plan or higher, allowing the first 30 applicants to purchase the pass. Applications will be accepted starting from 8:00 PM on December 8, 2021.
◼︎About Peach Hodai Pass <Kyushu Hodai Pass>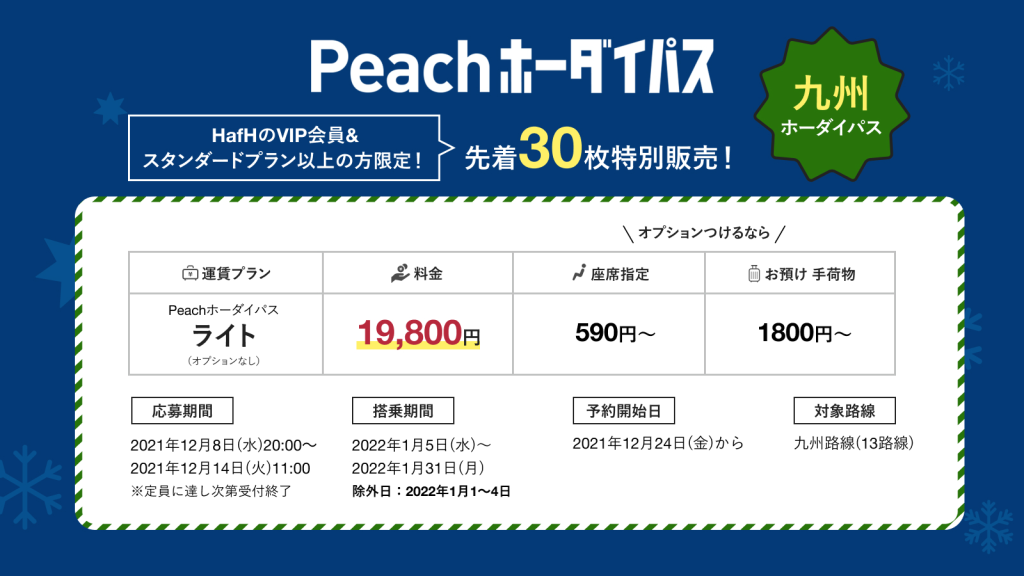 ◼︎How to apply for the exclusive tickets for the first 30 VIP members?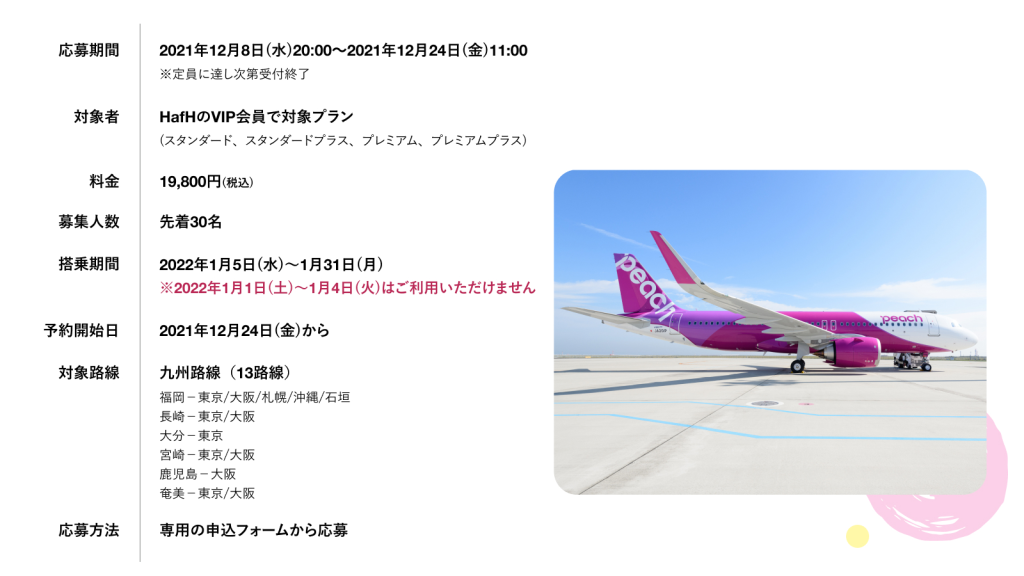 Please note that there are various precautions and terms and conditions that apply to using this service. Before applying, please make sure to read and agree to them.
【Information】
The above price is the price (including consumption tax) per Peach Hodai Pass <Kyushu Hodai Pass> ticket.
Peach Hodai Pass provides a discount on the fare amount at the time of booking for the designated period and routes. Other fees such as taxes, airport usage fees, and options such as seat selection and checked baggage that are not included in the fare type must be paid at the time of booking (no payment handling fee).
Registration to a Peach account is required for purchasing and using the Peach Hodai Pass.
Please note that flights may be cancelled due to the spread of COVID-19.
There are various conditions and precautions for using the pass. Please be sure to confirm them before applying.