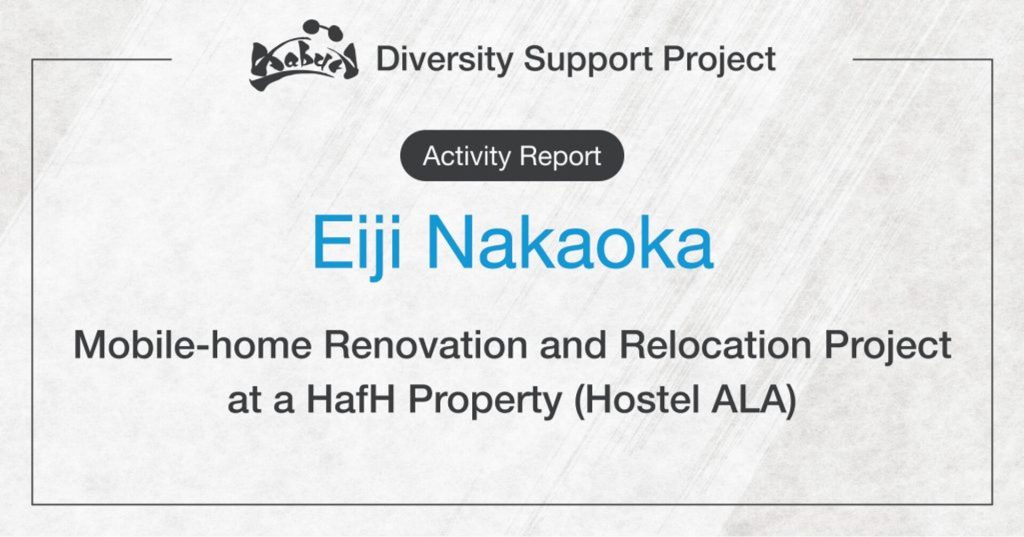 Having been named as the recipient of the 2021 Subscription Grad Prix Awards in December last year, KabuK Style, Inc. decided to use the grand prize of one million yen to give back by supporting notable projects that aim to promote diversity through travel. To this end, we launched the "HafH Diversity Support Project", and in April 2022, we donated the full amount to 7 winners (see here for further details on the winners).
This article will outline the project undertaken by one of the recipients, Eiji Nakaoka, who manages the Hostel ALA, a HafH property in Miyazaki.
The Project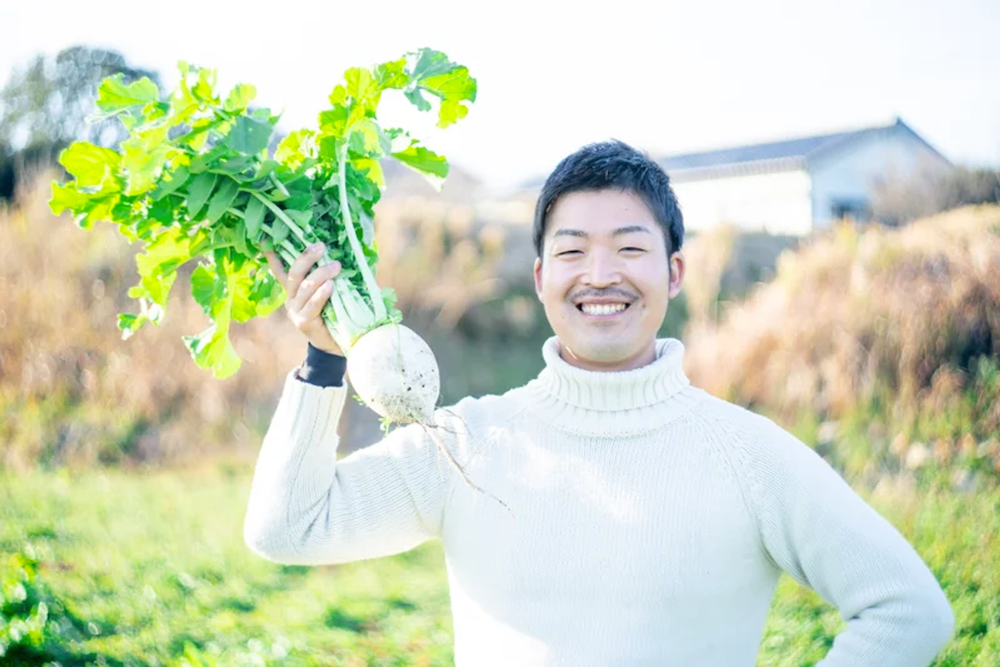 Eiji Nakaoka, manager of HafH property, Hostel ALA in Miyazaki
◼︎Mobile-home Renovation and Relocation Project at a HafH Property (Hostel ALA)
The demand for workations has been higher than originally expected at Hostel ALA, and some issues began to appear when guests found the timing of their online meetings clashed with other guests. In order to improve the working environment, Nakaoka decided to renovate a mobile-home trailer into an accommodation unit. The room they have prepared is completely private and allows for longer stays, and with this project they hope to increase the interest in Miyakonojo City as a destination.
◼︎Nakaoka's comment
"The ¥100,000 we received was used to renovate the trailer!" Some members of the HafH Community, (a travel community run by HafH) were involved in inspecting the renovation project. Due to this, and since some members wished to see the progress of the project and the activities on the ground, we also launched the "Trailer Hotel DIY Tour"
See here for more details on Nakaoka's project and his comments on receiving the prize.
Taking part in the project
For three days and two nights from 16-18 July, the HafH Community members got together and helped renovate the trailer.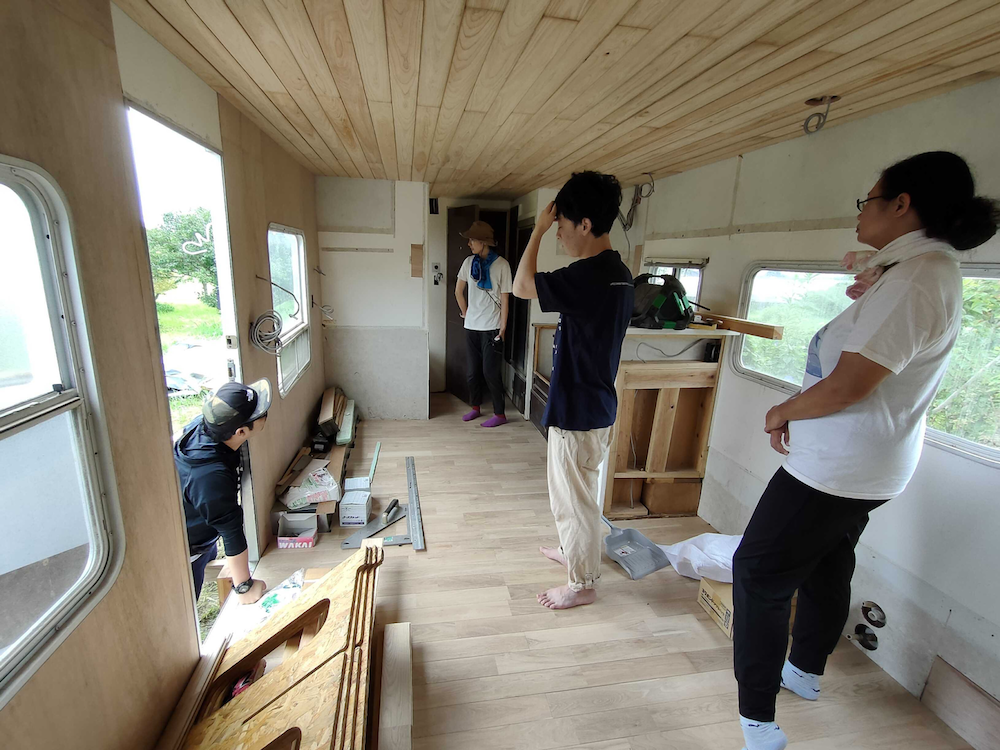 First, they toured around the trailer room, where the ceiling and flooring had just been installed.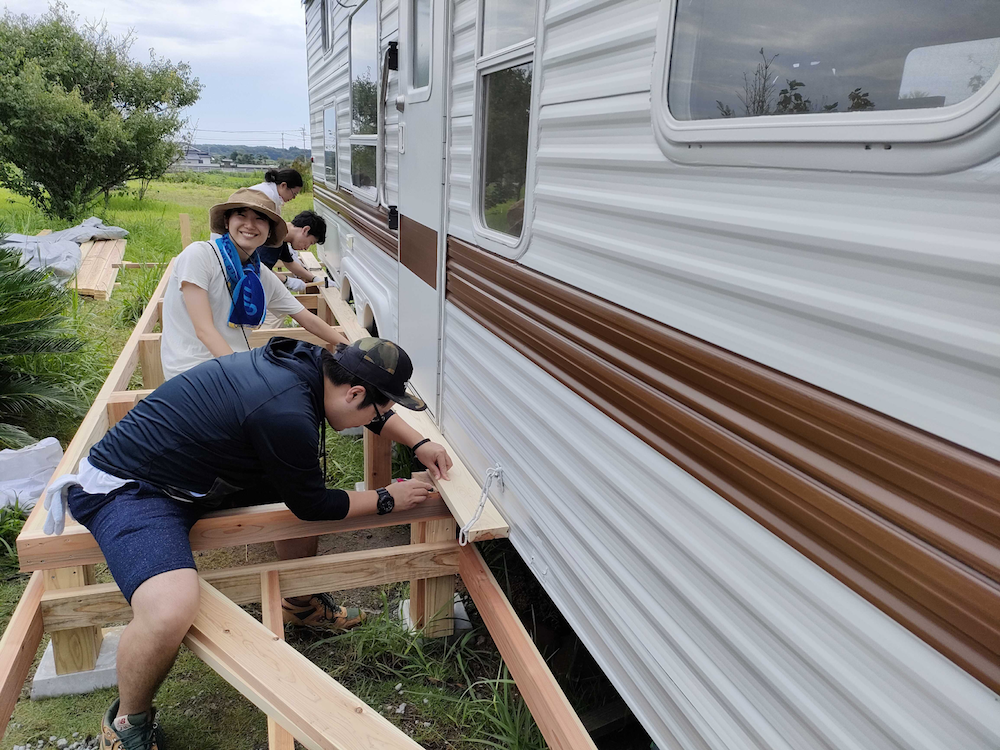 Building stairs to allow for easier access to the trailer, since the entrance is raised from the ground.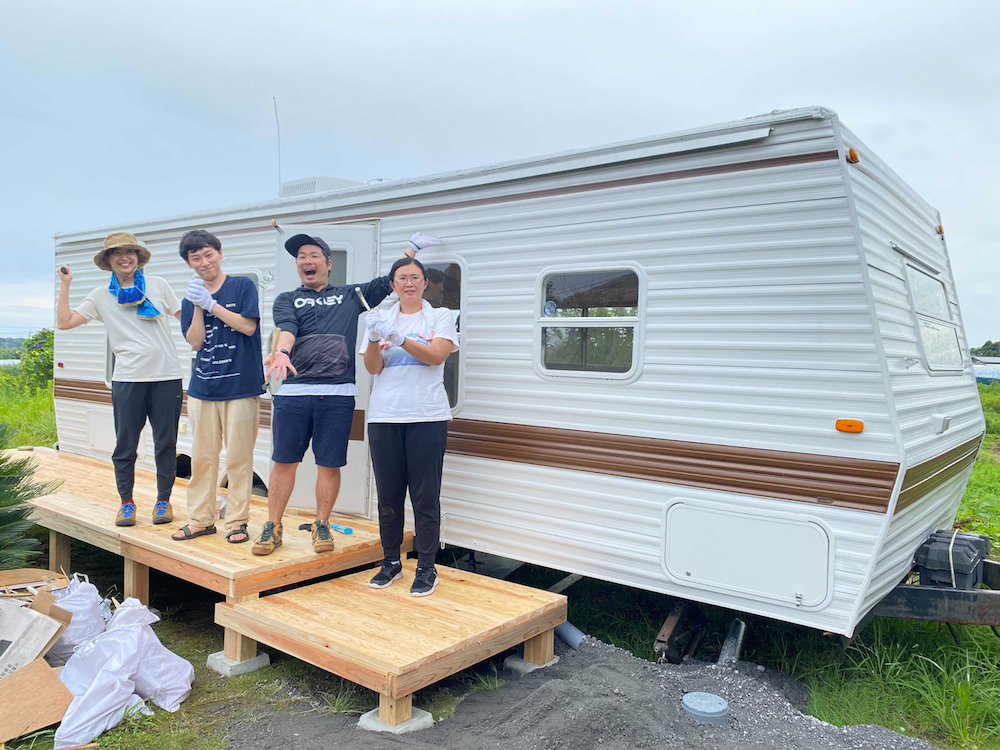 A photoshoot on the completed stairs. After finishing the work, they were led on a tour of Miyakonojo before enjoying a barbeque using local ingredients. The members not only had the chance to meet with other HafH Community members, but also could connect with other guests staying at the Hostel ALA at the same time. They enthusiastically discussed location-flexible lifestyles and community building in Miyakonojo.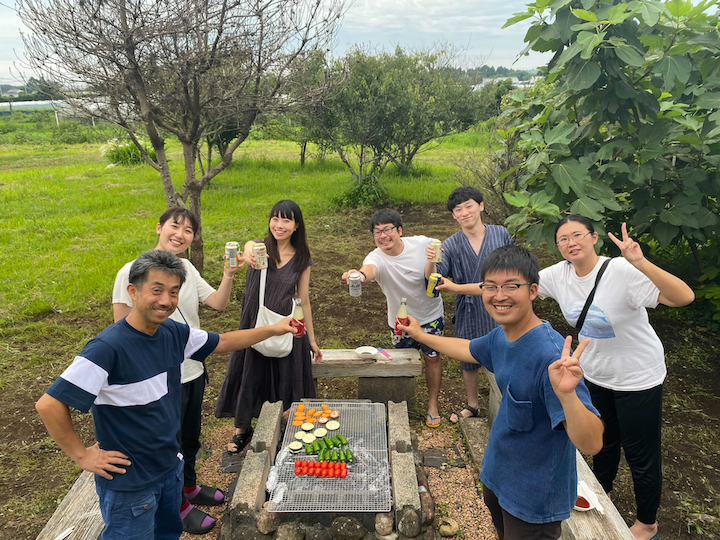 The project is set to be completed at the end of July, and reservations are expected to open some time in early August. How about taking the opportunity to visit Miyakonojo City?
=======
That's all for our report on prize recipient Eiji Nakaoka's project and undertakings at the Hostel ALA, a HafH property. We will continue to report the projects and achievements of other winners moving forward.