"After 3 days of launching the crowdfunding campaign on "Makuake," we have surpassed 5 million yen!"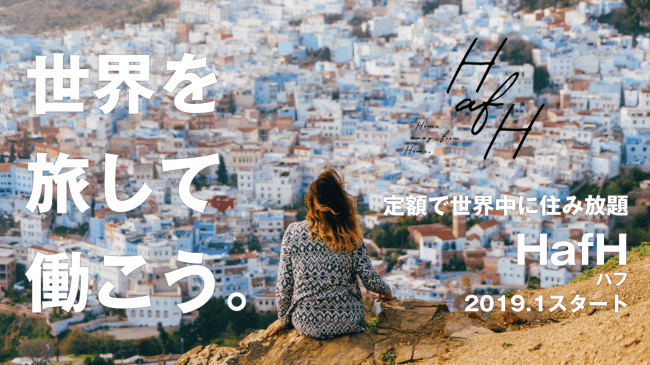 We will begin offering a Japanese subscription-based housing service "HafH" from January 2019 in Nagasaki, which allows people to "travel and work" around the world for a fixed monthly fee without requiring security deposits, key money, guarantee money, utility costs, etc.
Before the service launch, KabuK started a membership recruitment project through the crowdfunding service "Makuake" on November 22, 2018, and has already raised over 5 million yen, exceeding the target amount by 263% in just three days.
※This Crowdfunding has ended.