HafH has agreed to partner with CARAVAN JAPAN to achieve the realization of multiple location residency. On January 7th, 2019, a press tour of the first HafH location was held.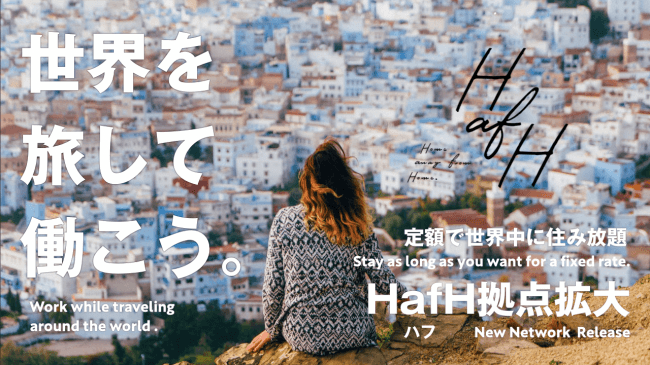 ◼︎3 key points about HafH
HafH is a subscription-based co-living service that does not charge any additional fees such as security deposits or key money. Special discount tickets, Nagasaki specialty products, and HafH merchandise are available for purchase on Makuake until January 9th. The service has gained attention and has already surpassed 8.3 million yen in funding.
HafH has partnered with existing facilities worldwide, not just its own, to establish an environment for "working and traveling the world" called the "HafH Network." Starting this month, a new co-living location will be announced each month. The first partner is CARAVAN JAPAN, which aims to achieve multiple location residency, and is expected to allow for the use of three additional domestic and international locations.
The first HafH location will open in Nagasaki city on January 8th, 2019, with a press tour and reception for local media and stakeholders held the day before on January 7th.
For more information, please click here(Japanese only)