HafH member (Neighbor) registration will begin in March.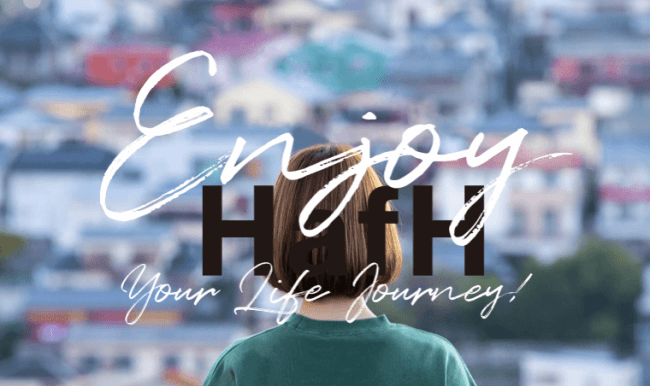 KabuK Style Inc. (co-CEOs: Kenji Sunada and Ryo Osera) has added 18 new locations to its subscription-based housing service "HafH" ahead of its launch, bringing the total number of available locations to 23 with over 350 available beds. The company also plans to announce new locations, including overseas, next month. Membership registration for HafH (called "Neighbors") will begin in March.
No additional fees such as security deposits, key money, guarantee deposits, or contract fees. "HafH," a subscription-based housing service, covers utilities, Wi-Fi, and furniture, allowing residents to stay on a monthly basis without any commitment to a 2-year contract. It is a new type of community service for people who work while traveling the world, sharing living spaces, offices, and rural areas, rather than being tied down to one location. In November 2018, the service was announced via crowdfunding, and it received support from over 400 people, exceeding JPY 10 million. They are currently preparing to launch the service in April 2019 by expanding their base.
"HafH" stands for "Home away from Home = Second Hometown," and it can be used not only by those who always want to travel but also by students (international students) who live away from home and long-stay foreign tourists as an "all-you-can-stay pass." It is also available for those who wish to have multiple homes, such as "dual residency" and "multi-residence," which are expected to be popular this year. In addition, they are preparing menus for "hometown telework" and "workation," which allow users to use the service as a remote working location, instead of working at a company, especially as teleworking becomes more prevalent.
◼︎Here are the 23 registered locations that will be available for use starting in April 2019 (as of February 2019)
"HafH Nagasaki SAI," the first HafH location, opened in January 2019!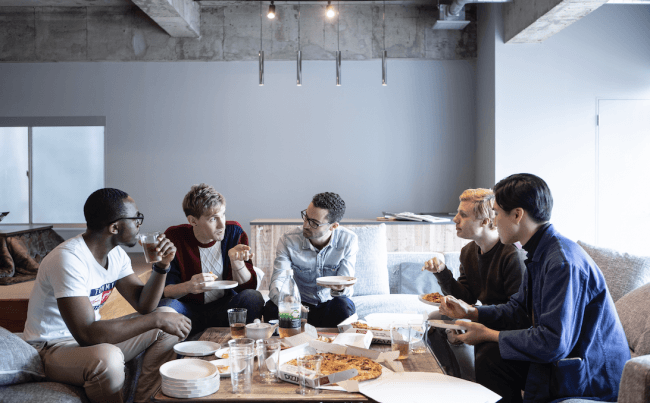 A brand new guest house has been created specifically for HafH Neighbors who work while traveling the world. The guest house features specialty coffee, a co-working space equipped with Snow Peak outdoor tools, and luxurious public spaces. In addition, a collaborative living space has been designed that is so comfortable and inviting, guests may find it hard to leave after just one or two nights.
◼︎Here are the previously announced available locations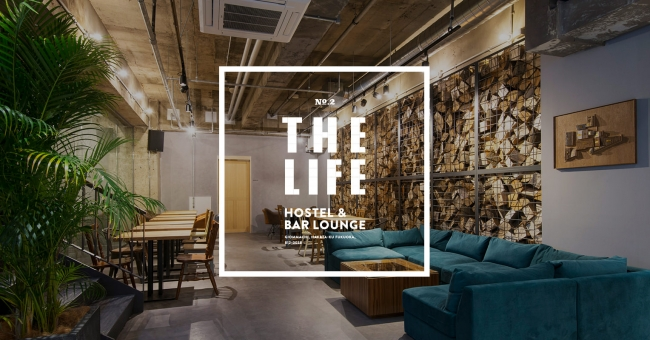 THE LIFE HOSTEL & BAR LOUNGE (Fukuoka)
STAY in the City AMEMURA (Osaka)
STAY Vintage NAKAZAKI (Osaka)
Juutei SHIJO KARASUMA / Juutei MARUTAMACHI (Kyoto)
◼︎Newly announced additional registered locations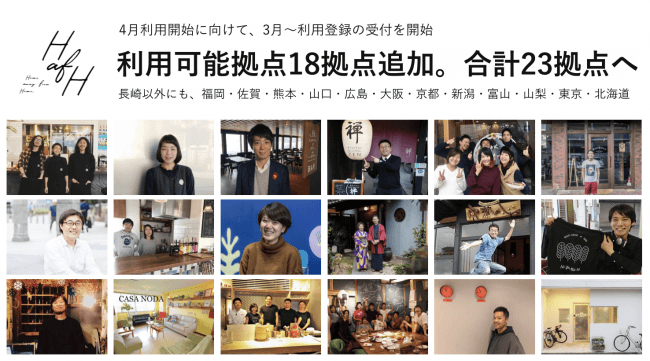 We are pleased to announce 18 new HafH registration locations that have joined our concept. Our HafH crew visited each location, stayed there, and compiled a list of carefully selected locations that we believe our HafH neighbors (members) will enjoy. We spoke to each owner to ensure they understand our HafH concept and are fully prepared to support our neighbors, who are people working and traveling around the world. We hope you will visit each location, where the owners will welcome you with open arms and make you feel at home. We will continue to expand our network by selecting only the best locations for HafH. We plan to announce details of our overseas locations next month and expect to have over 50 locations by the end of 2019.
Located just a short distance from the center of Nagasaki, this is a relaxing place where you can take a breath and feel at home even when traveling. Akari (Nagasaki)
A cozy inn loved by the local community that connects visitors with attractive local shops and people. Aso Bicycle Kumamoto Shop (Kumamoto)
A base for undiscovered travels. The sturdy wooden dormitory provides a sense of security like a private room! UNTAPPED HOSTEL (Hokkaido, Sapporo)
The closest guesthouse to Toyama Station. Opened in the summer of 2018, the spacious dormitory with luggage storage is comfortable! Irukahostel (Toyama)
A guesthouse where you can enjoy the spectacular 270-degree view of the Kanmon Strait from the fully equipped co-working space with a terrace. uzuhouse (Yamaguchi, Shimonoseki)
Enjoy a comfortable stay in a stylish and meticulously designed space. The top-quality meat served at the first-floor restaurant is unbeatable. o3 inn TOKYO (Tokyo, Oshiage)
Within a 5-minute walk from Nagasaki Station and the beautiful Bay Area at night. The location is unbeatable. Casa Noda (Nagasaki)
As its name in Spanish, "white house" suggests, the pure white walls evoke a foreign atmosphere! Casa Blanca (Nagasaki)
Like rice is "brewed" to create sake, visitors are imbued with new "essences". A super authentic bistro-style guesthouse that exceeds expectations. Kamosu Mori (Niigata, Tokamachi)
Located right near Nishiki Market, Kyoto's kitchen. Since it is managed by a ryokan, the guesthouse is clean and comfortable. Kyoto Hostel Zen (Kyoto)
The first guesthouse in Saga City. Many events are held to connect the local community and travelers. SAGA INTERNATIONAL GUESTHOUSE HAGAKURE (Saga)
A guesthouse in an old Japanese-style house where you can enjoy antique kimonos. Why not tour Nagasaki in a lovely kimono? Nagasaki Kagamiya (Nagasaki)
An at-home inn in Karatsu. It is a lodging that connects guests and the local community. Hatsumugi-so (Saga, Karatsu)
Just one train ride away from Shinjuku Station, where you can immerse yourself in wine and fruit and enjoy a surreal daily life. BACCHUS KOFU GUESTHOUSE (Yamanashi, Kofu)
The go-to source for information about Hiroshima! It is a place where wonderful "connections" are made between guests, hosts, and locals. Hiroshima Guesthouse En (Hiroshima)
Located in the Gion district, famous for the Hakata Gion Yamakasa Festival. You can enjoy the festival from the best seats in the house at this guesthouse. B&C Gakubuchi (Fukuoka)
A complex facility for all people to talk, stay, eat, drink and interact with each other. Hostel F Concept (Fukuoka)
For those who want to stay at a guesthouse but are a little hesitant about bunk beds, this cabin-type accommodation is perfect! ROUTE (Nagasaki)