During the day, a collaborative live painting event by the twin artists Kenki Tsujimoto and Koki Tsujimoto will be held at the co-working space on the second floor of HafH Nagasaki SAI. Admission is free, and a talk session will also be held on the final day.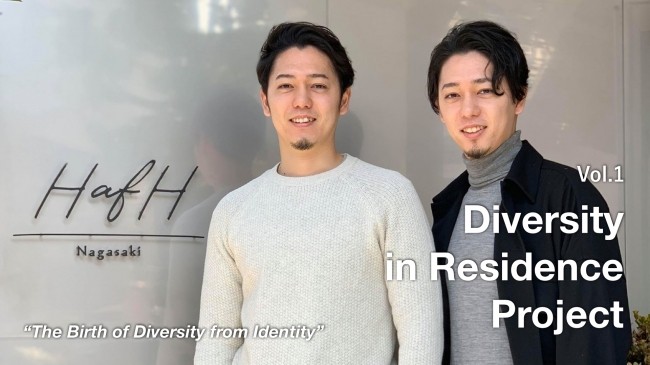 We provide a housing service called "HafH," which allows anyone to live for as short as one month based on the company's fundamental policy of creating a society that tolerates diverse values. To offer an opportunity to experience "diversity" that is not easily encountered (especially in rural areas), the company will host the "Diversity in Residence" project irregularly. The first event, "Living (Co-living) with Twin Painters," will allow you to experience completely different art expressions born from twin painters (Kenki Tsujimoto and Kouki Tsujimoto) with identical faces and figures while watching their live painting in the co-working space of HafH Nagasaki during the day. It is an opportunity to experience their thoughts and way of living by co-living with them from evening to morning. Admission to the co-working space during the day is free (one drink order is recommended at the café), and we also offer discounted accommodation directly through reservations for staying overnight. The event period is from March 18 (Mon) to March 24 (Sun). On the last day, we will hold a talk session with the painters. Don't miss the chance to experience "Living (Co-living) with Artists."
For more information, click here.