Experience a different type of accommodation with "coliving" that is different from a hotel room. It will be available for use from April 1st.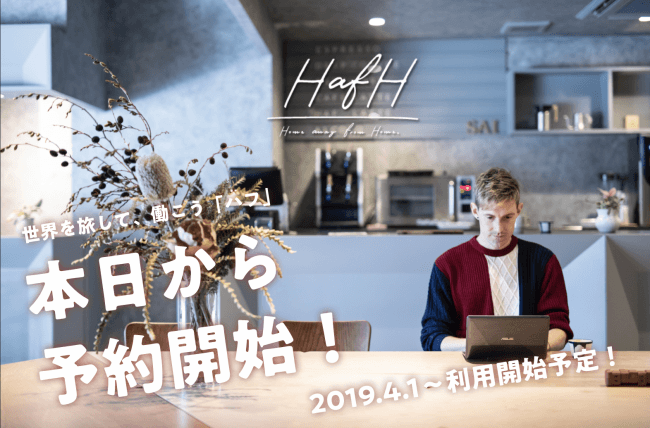 Starting March 20th, our company will begin accepting reservations for our flat-rate housing service "HafH." The service is scheduled to be available starting April 1st, and the first month of registration is free, meaning that by signing up now, you can use the service for up to two months for the cost of one.
In conjunction with the start of reservations, we have expanded the number of available HafH facilities. We now have over 50 locations worldwide, with a maximum of over 430 beds. In addition to lodging facilities in Asia such as Taiwan, Vietnam, the Philippines, and Malaysia, we have also partnered with facilities in Greece and Kenya. For example, if you register for "Tokidoki HafH" (usable for 10 days) during the upcoming Golden Week 10-day holiday, you can use it for up to 20 days of lodging for a total of 32,000 yen (tax included). This is not only convenient for those who wish to live in multiple locations, but also for those who want to use the service for vacation or job hunting purposes.
For more information, please click here.