A co-working space with a veranda overlooking a Japanese garden is now available. You can work while traveling while enjoying the view of the Nagasaki cityscape on a hill.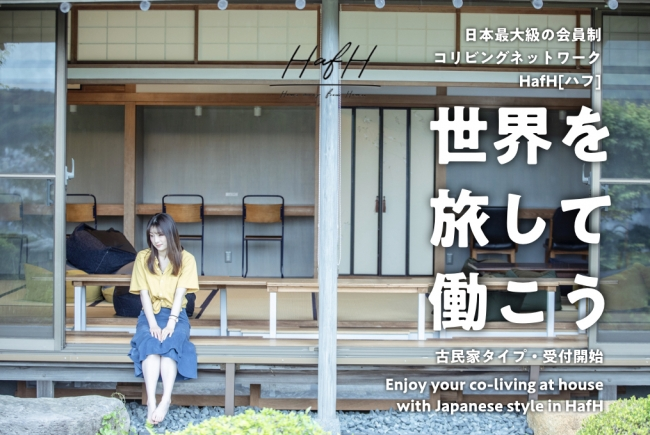 No extra costs such as security deposit, key money, or utility bills. A new traditional Japanese house with a beautiful garden has opened in HafH, where you can travel and work around the world. All rooms are private. Why not experience the lifestyle of "traveling and working" as a living space for remote work and vacation work? As a neighbor (member), you can live in over 60 locations worldwide (as of May 22, 2019) for a fixed price and get your first month free.
For more information, click here.