"The "Try HafH" option, which allows guests to stay for as low as 3,000 yen for two nights, is also available for continued registration due to its popularity.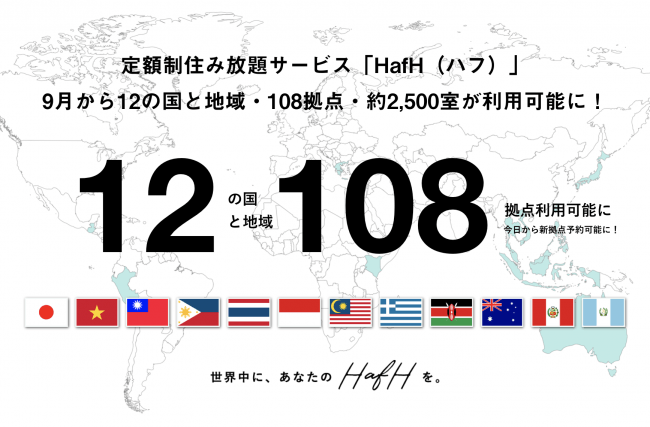 "By registering for the subscription-based unlimited living service "HafH" (an abbreviation for "Home away from Home"), you can live in any of the 108 "Travel and Work around the World" locations across 12 countries and regions, including the 13 new locations added this month, all for a fixed price. Each location comes equipped with power outlets, Wi-Fi, and a workspace, as well as a bed. The "Try HafH" plan, which allows stays for as low as 3,000 yen for two nights, announced last month, has also received positive feedback and will continue to be offered."
◼︎Kenji Sunada's Comment
In preparation for the launch of our service in April 2019, we established 53 locations in 7 countries and regions so that people could catch a glimpse of the future world envisioned by HafH. However, in order to truly offer a service where users can use the "unlimited stay for a fixed fee" plan without any restrictions, we needed to expand our locations to create a world with more opportunities. Therefore, we announced our goal of reaching 100 locations by the end of 2019. Today, the HafH Network has expanded to 84 locations in 39 prefectures in Japan and 24 locations in 16 cities overseas, achieving our goal four months ahead of schedule. However, we are not satisfied yet. Our next goal is to expand the HafH Network to all prefectures in Japan and up to 50 cities in Asia and other regions by the end of the fiscal year 2019 (by March 2020). This will make "working while traveling around the world" a more tangible reality. We look forward to a world with HafH expanding even further in the future.
◼︎What kind of locations are available for "working while traveling"?
All HafH locations come equipped with power outlets, Wi-Fi, and a place to work. The main type of accommodation offered by HafH is "guesthouses" that prioritize community. For people who work while traveling, "encounters" are essential. We partner with facilities that prioritize building connections and making meaningful relationships that make people want to return. All of our facilities are safe, clean, and Instagram-worthy. Check out facility information on HafH's official Instagram account.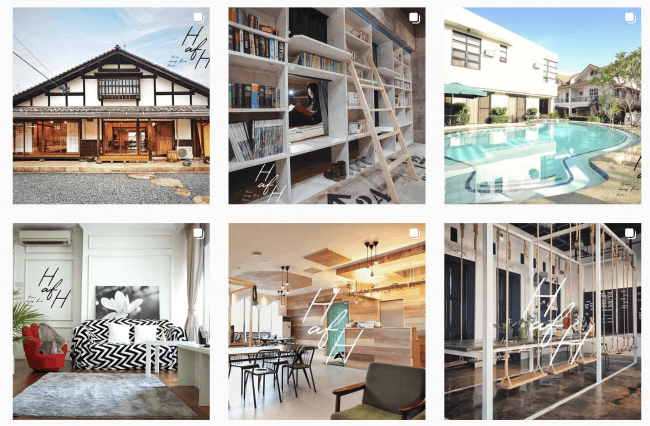 ◼︎On weekends, HafH offers private rooms for ¥10,000 yen/night.
With the use of HafH Coins, guests can upgrade to these private rooms without any additional cost. For example, the "Always HafH" plan offers unlimited stays for a month at a cost of 82,000 yen per month, and includes 500 HafH Coins. Guests can use these coins to upgrade to private rooms that cost more than 10,000 yen per night (weekend rates) at no additional cost. There is no expiration date for HafH Coins.
◼︎Start with the "Trial HafH" plan, which offers 2 nights for 3,000 yen/month!
HafH offers three plans – "5-day plan (A little HafH)," "10-day plan (Sometimes HafH)," and "Monthly plan (Always HafH [style])" – to suit everyone's living style. In addition, HafH is currently accepting reservations for a limited time (end date undecided) for the "2-day plan (Trial HafH)." Incorporate travel into your daily life and try out HafH. It's also recommended for long-term travelers.


◼︎Newly added HafH Network locations
HafH is now available at all four guesthouses operated by Storyshare, a Japanese-managed language school in the Philippines. Guests can experience real English in a homely atmosphere.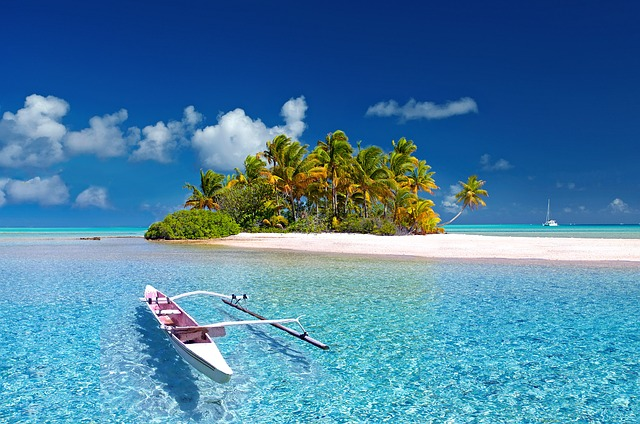 Story Share Guest House Baguio Basic (Philippines: Baguio) Enjoy the pleasant climate and safe environment while working surrounded by magnificent nature.
Story Share Guest House Baguio EOP (Philippines: Baguio) Interact with Filipinos and Westerners and experience a different type of stimulation.
Story Share Guest House Basic (Philippines: Cebu) Located in a quiet area of Cebu but with excellent access to the city center.
Story Share Guest House EOP (Philippines: Cebu) Enjoy a comfortable and relaxing space that is perfect for resting during your travels.
Why not extend your stay beyond Kuala Lumpur and explore other cities in Malaysia? HafH has added guest houses in Penang and Klang.
ROPE WALK GUEST HOUSE
Play Coshtel
HafH is now available in Shizuoka, Hyogo, and Kochi prefectures, so why not enjoy meeting new people and exploring these new regions?
Hitoyado(Shizuoka): The nostalgic atmosphere encourages people to chat naturally. It's a place where you can take a break with a cup of coffee.
Tagore Harbor Hostel (Shizuoka, Numazu): Enjoy the art created by the contrast between the deep green mountains and the light blue sea in front of the hostel, and forget about time.
Kobe Guesthouse Mankya (Hyogo, Kobe): Located a little away from Sannomiya, the center of Kobe, it is a place where you can enjoy and experience the "real Kobe".
EN HOSTEL&BAR (Kochi): The largest hostel in Kochi Prefecture. Relax in the dormitory while feeling the warmth of Shimanto Hinoki.
New locations have been added even in popular areas. With autumn approaching, now is the perfect time to go on a trip!
Guesthouse meinn (Iwate: Hanamaki) A guesthouse for enjoying the town. Why not enjoy some sake from Iwate or wine from Hanamaki, along with some snacks, while mingling with others in the stylish living room and bar renovated from a former ryokan?
Blue Hour Kanazawa (Ishikawa: Kanazawa) A great location just a 3-minute walk from JR Kanazawa Station. Enjoy your own rich personal time while staying in a bed with plenty of space and a fully-equipped workspace.
Hostel Tomar (Kagoshima) A guesthouse with a limited 5-year period of operation! It is conveniently located in the city center, just a few minutes' walk from Tenmonkan.
◼︎As of August 28, 2019, the regions where HafH facilities are available are
[Domestic] Hokkaido, Iwate, Miyagi, Akita, Fukushima, Chiba, Tokyo, Kanagawa, Niigata, Toyama, Ishikawa, Fukui, Yamanashi, Nagano, Gifu, Shizuoka, Aichi, Shiga, Kyoto, Osaka, Hyogo, Nara, Wakayama, Tottori, Shimane, Okayama, Hiroshima, Yamaguchi, Tokushima, Ehime, Kochi, Fukuoka, Saga, Nagasaki, Kumamoto, Oita, Miyazaki, Kagoshima, Okinawa
[Overseas (countries)] Australia, Indonesia, Thailand, Taiwan, Malaysia, Vietnam, Philippines, Kenya, Greece, Peru, Guatemala.