The contract period is until the end of September next year. We are planning to participate in the Rugby Night at HafH Nagasaki SAI on October 5th (Sat)!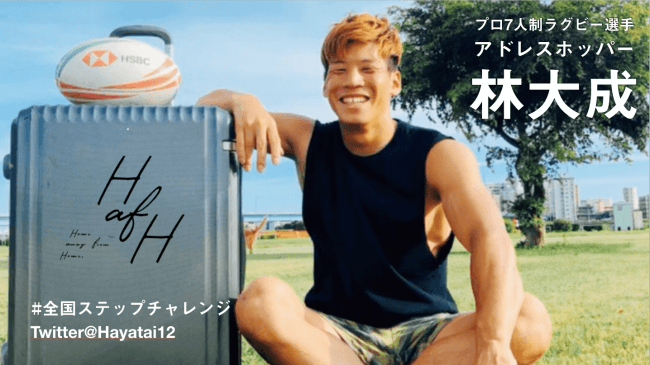 KabuK Style Inc. (Representatives: Kenji Sunada, Ryo Osera), which aims to create infrastructure for a society that accepts diverse values, will support the world challenge of 7-man rugby player Daiichi Hayashi through their current service "HafH" (live anywhere in the world for a flat fee). The contract period is until the end of September next year. To commemorate this, Hayashi will visit HafH Nagasaki SAI on Saturday, October 5th and is scheduled to participate in "Rugby Night".
◼︎About Taihei Hayashi He is a member of the Japan national rugby sevens team. Born in Osaka Prefecture in 1992, he is currently 27 years old. After graduating from Tokai University Gyosei High School, he enrolled at Tokai University and served as captain of the rugby team. In 2015, he joined the Canon Eagles. He left the Canon Eagles in 2018 and signed a contract as a dedicated player for the Japan national rugby sevens team. On August 31 and September 1, 2019, he contributed to Japan's victory as a member of the national team at the "Asia Rugby Sevens Series 2019 First Leg Korea" held in Incheon, South Korea. To further his growth towards next summer, he has abandoned his affiliation with a professional team and even his residence, becoming a nomadic athlete known as an "address hopper," who has been featured in the media through TV appearances and more.
◼︎About the "#National Step Challenge" that Hayashi will undertake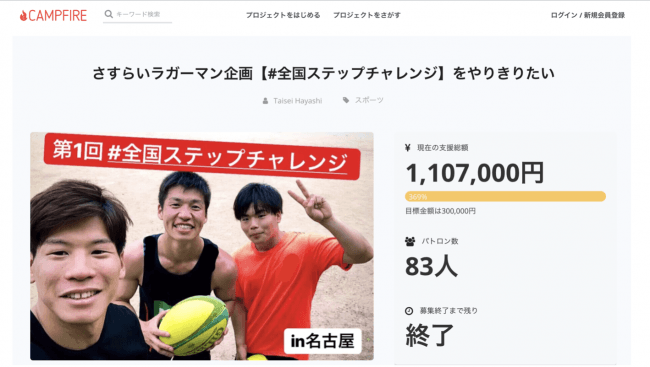 Rugby Sevens player Taisei Hayashi aims to make the sport more accessible to a wider audience, including junior and senior high school students, by creating opportunities to practice the coveted technique of the "step" with them. To achieve this, he has launched his first crowdfunding campaign, with the goal of creating more opportunities for people to experience Rugby Sevens. The campaign has already exceeded its initial funding goal by more than three times, and activities are already underway.
Check out the campaign at https://camp-fire.jp/projects/view/178194
(Excerpt from the crowdfunding site) "In Japan, rugby steps have been considered a matter of "aspiration" or "talent", and I want to make them a more familiar skill. Professional 7-man rugby player Taisei Hayashi travels across the country to practice steps with various players. (Hayashi)" "I want to make Sevens more accessible while gaining recognition as a Sevens player. Eventually, I want to increase the opportunities to play, create more options, and significantly expand the places where I can compete. (Hayashi)"
The progress of the "#National Step Challenge" is being shared on social network services such as Twitter and TikTok, managed by Hayashi, and the latest video has become a trending topic, receiving 16,000 likes and other engagements.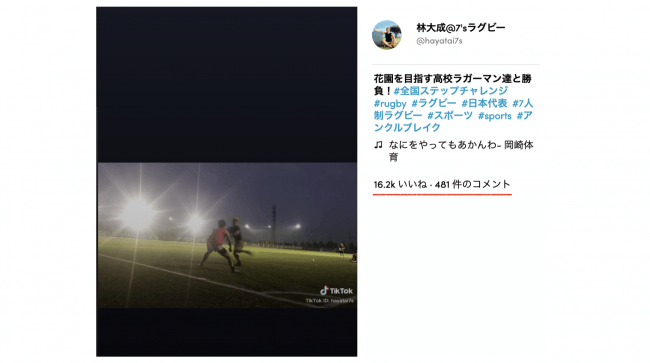 .
◼︎What can KabuK Style do to create a society that accepts diverse values?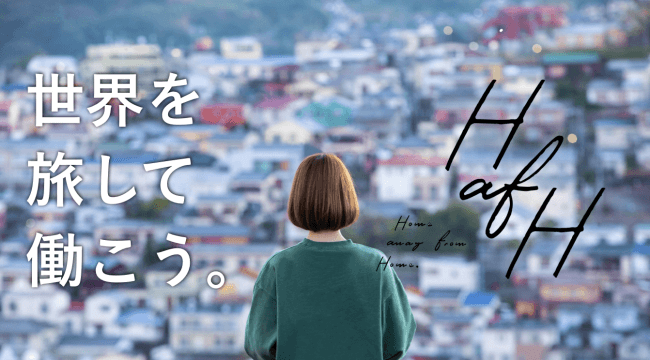 KabuK Style, which operates "HafH (Housing as a Lifestyle)", a subscription-based co-living service, has announced that they will support Mr. Hayashi's "#National Step Challenge" activity in terms of accommodation, as well as providing PR support for his activities. During the approximately one year-long training camp, Mr. Hayashi does not have a permanent residence outside of the camp. Through the "#National Step Challenge" activity, KabuK Style will support him to use HafH as a place to stay when traveling and provide PR support to promote the understanding of Seven's rugby.
By supporting Mr. Hayashi's continued efforts in seven's rugby in 2021, we believe that this step will contribute to our mission of creating a society that accepts diverse values. Even in major sports such as baseball and soccer, it is not easy to make a living as a professional athlete. Mr. Hayashi's commitment to pursuing his dream and challenging himself in the world while giving up a fixed residence aligns with our company's philosophy, leading us to make the decision to support him.
◼︎To commemorate the support for "#National Step Challenge" a talk event with Mr. Hayashi will be held on October 5th (Sat) in Nagasaki.
While staying at HafH Nagasaki SAI, he will share his thoughts on seven's rugby, the progress of the challenge, and tips on watching rugby. Please join us for this event.
We will continue to work towards creating a society that accepts diverse values through HafH.
Enjoy your life journey!