3 round trip flights + 3 nights for ¥36,000! Applicable on 10 flight routes to/from Haneda Airport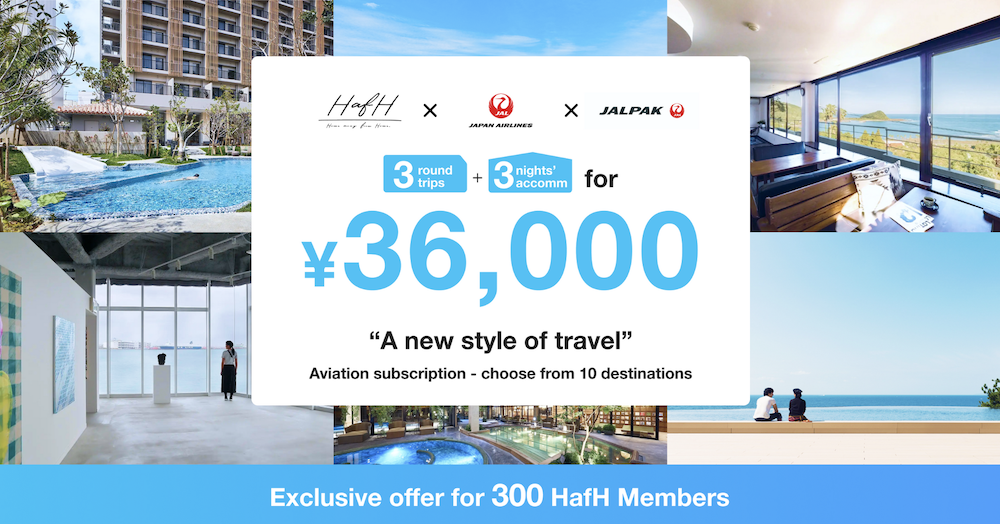 KabuK Style Inc. and Japan Airlines Co., Ltd. have entered into a business alliance with the aim of supporting new lifestyles, connecting the transient population with locals and the local community, and revitalizing regional areas by promoting mobility. Based on this business alliance, KabuK Style, JAL and JALPAC Inc. will conduct a trial run of their "Airline Subscription Service," with applications being opened to HafH Members on Sunday, August 1, 2021.
KabuK Style and JAL will share and use data from this trial in their discussions on MaaS to realize seamless travel and transportation between destinations.
◼︎About the subscription aviation service trial run
Data from this trial run will be collected to verify and understand the needs for aviation subscription services in order to create new demand for travel and mobility.
Workations and location independent living have started to take off in recent years, and by offering JAL's subscription aviation service to members of our subscription accommodation service HafH (*1), we can provide a way for more people to experience this new normal. In addition to sightseeing and business trips, members can avoid crowded places, and live and work from wherever they want.
(*1) HafH is a subscription based service provided by KabuK Style that allows members to stay in accommodation facilities around the world for a fixed-monthly fee. As of June 2021, members have access to 839 accommodation facilities (incl. hotels, ryokan, guesthouses, etc.) in 521 cities across 36 countries and regions.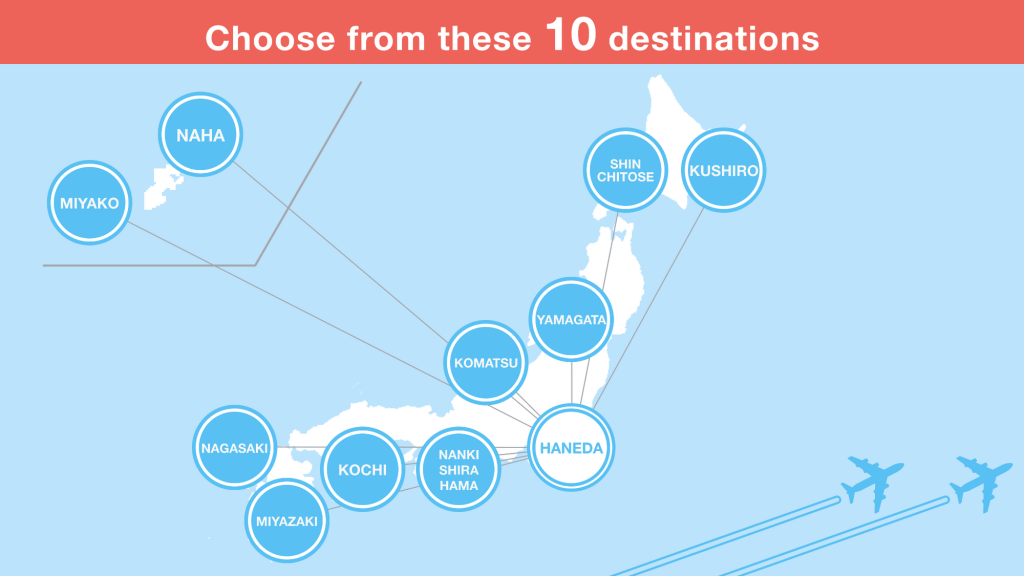 ◼︎Overview
The subscription aviation service trial is on offer to HafH members for JPY36,000.
Successful applicants of the subscription aviation trial will be entitled to a round-trip flight + one night accommodation for 100 HafH Coins (*2), and can do this up to 3 times.
(*2) HafH Coins are collected through membership plans, and are necessary to make reservation requests through HafH.
URL:https://www.hafh.com/topics/11293
See the link below for more information on the subscription aviation trial run
URL: https://www.hafh.com/lp/jal/index.html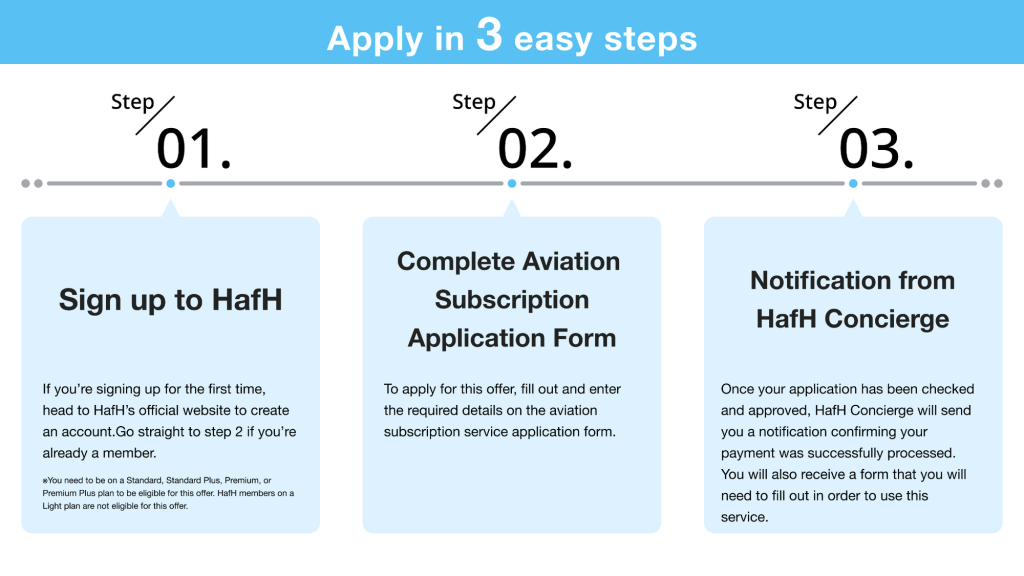 Entry open from 6:00 AM Sunday, August 1, 2021 until 12:00 PM Tuesday, November 16, 2021.
You must be a HafH member on a Standard, Standard Plus, Premium, or Premium Plus plan to be eligible for this offer.
Offer available to the first 300 successful applicants.
Departure dates must fall between Monday, August 23 and Tuesday, November 23, 2021.
Request for both accommodation and flight (up to 7 days prior to desired departure date)

Your return flight needs to be booked for a date that falls within 14 days of your outbound departure date. Final return flights can be booked up until November 30 at the very latest.
Flights: Return flights from Haneda Airport to any of the 10 listed destinations
(New Chitose, Kushiro, Yamagata, Komatsu, Nanki-Shirahama, Kochi, Nagasaki, Miyazaki, Naha, Miyako)
If you choose Nanki-Shirahama as one of your destinations, you can choose your return flight to depart from Nanki-Shirahama, Kansai, or Itami airports.
*One night's accommodation at a designated hotel is included at each eligible destination. If you wish to stay for 2 or more nights, please book through your HafH membership plan.
**This is a HafH member-only offer from JALPAK Co., Ltd.