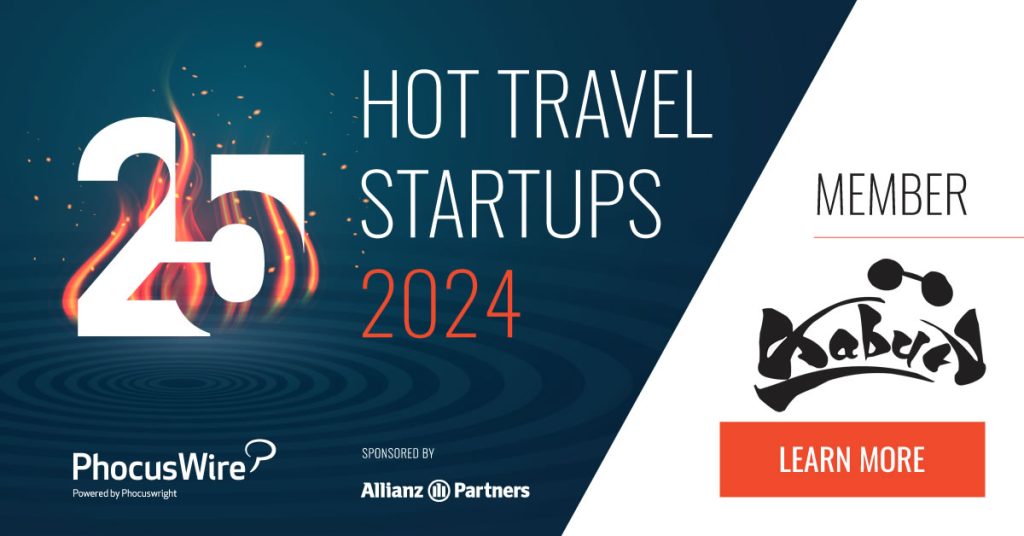 KabuK Style has been recognised as one of the top 25 hottest startups for 2024 by PhocusWire. We are the only Japanese company selected from more than 150 startups worldwide.
PhocusWire is a comprehensive news companion for the industry, powered by Phocuswright, the most respected travel research and media authority in the world.
The final selections were made by PhocusWire from a list of more than 150 startups to consider. "Along with evaluating the contenders based on the strength of their innovation and their potential to grow, we also look for diversity in sector, location and founders." they wrote.
More details on the list, and the feature on KabuK Style can be found here
https://www.phocuswire.com/hot-25-travel-startups-2024
https://www.phocuswire.com/Hot-25-Travel-Startups-2024-Kabuk
■ About HafH
"HafH (Home away from Home)" is operated by KabuK Style, a global travel fintech company.
HafH (Home away from Home) is a "Travel Subscription" service that allows guests to stay overnight using "HafH Coins" earned through the service. The service offers a new style of travel, not only for sightseeing and business trips, but also for "living", "working", and "changing one's mind".
As of the end of September 2023, approximately 2,000 accommodations in Japan and abroad are available at fixed rates.
Also, starting from May 11, 2023, we have launched a new air travel subscription service on HafH, allowing for immediate purchase of JAL flight tickets.
https://www.hafh.com
■ About KabuK Style
Company name: KabuK Style Inc.
Representative: Kenji Sunada, CEO and Founder
Establishment: January 8, 2019 (Established February 5, 2018) April 1, 2019 Service launch
Capital: 2,437 million yen (as of March 2023, total amount of capital raised)
Business: Operation of travel subscription "HafH," lodging and rental operations, travel agency
URL: https://kabuk.com